Blog
Offshore K-1 data entry? If you are looking for an offshore K-1 data entry vendor, here are 4 Essential Factors to Consider first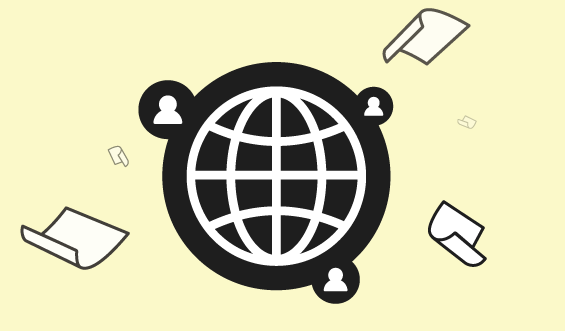 BY Scott Turner
September 14
Outsourcing & Offshoring K-1s vs Automating K-1s
In recent years, businesses, especially in accounting and tax compliance domains, have faced a crossroads regarding the Schedule K-1 process. Should they outsource/ offshore K-1 collection & data entry to distant teams for cost efficiency, or should they turn toward the promise of K-1 automation software?
Offshoring K-1 data entry has been a prevalent practice for years, offering financial and operational perks. However, it isn't without its challenges. Automation, including AI-powered automation of K-1 processing, is another option.
If you're considering the benefits and drawbacks of either strategy, here are four critical factors to keep in mind when offshoring K-1s is being considered as part of your strategy:

K-1 Process Accuracy
Unlike humans who are tasked with offshoring K-1 processing, K-1 automation software doesn't suffer from issues such as fatigue or personal bias, which often contribute to errors or misinterpretation of data. AI automation supports more consistent K-1 processing. Using proven AI to automate the pain of producing, receiving, and filing K-1s reduces errors and enhances data quality.
 K-1 Process Cost-Effectiveness
While offshoring K-1s might reduce initial labor costs, K-1 automation software reduces or entirely eliminates manual processing for certain tasks (think of all that ctrl c + ctrl v from PDF K-1s to tax software or xlsx spreadsheets!). Automation powered by AI operates significantly faster than humans (~ 5 seconds per K-1). Plus, automation does not incur the same indirect costs associated with offshoring such as travel expenses or training an outsourced K-1 team.
Eliminating 90% of manual data entry of K-1s is a superior option to outsourcing work to lower cost geographies. 
Eliminating 90% of manual data entry of K-1s is a superior option to outsourcing that work to lower cost geographies.

K-1 Process Scalability
AI systems provide flexibility, helping organizations adapt to evolving IRS and state tax requirements without a need for increasing people resources at the same pace. Whether it's sifting through vast amounts of data or performing detailed analysis, AI can be fine-tuned to work tirelessly to thoroughly aggregate, extract, and analyze PDF K-1 and K-3 data.
AI can be fine-tuned
to work tirelessly
to thoroughly aggregate,
extract, and analyze
PDF K-1 and K-3 data
In the past, scaling up meant hiring. But that's not a viable option in this environment where burnout is common, young people are abandoning the industry, and 300,000 accountants and auditors have left the industry in the past two years. Another overlooked aspect of outsourcing and offshoring is the natural friction introduced by time differences and language barriers. Offshoring K-1 processing introduces its own unintended consequences.

K-1 Process Data Security
K-1 automation solutions bring a distinct advantage when it comes to adhering to regulations and ensuring data security. Offshoring K-1s introduces the potential for risk including noncompliance with IRC 7216. Using AI and automation to process K-1s and K-3 helps accounting firms and other organizations to control the data management and transfer.
Alternative to outsourcing & offshoring K-1 data entry
The impulse to outsource and offshore K-1 data entry is understandable. It's ostensibly a cheap solution in an industry gripped by a shortage of staff. As outlined above, there are hidden costs, frictions, and risks. Automation is the answer.
Introducing K1x: AI Automation Software for K-1s, K-3s and 990s
K1x is the leading data distribution platform for alternative investments. The fintech company's patent-pending, AI-powered SaaS solution digitizes and distributes IRS Schedules K-1, K-3, and 990 data seamlessly–connecting investors, advisors, tax software, portals, accounting firms, IRS and state taxing authorities–simplifying complex processes, accelerating filings, reducing costs, and delivering greater control, transparency, and accessibility. K1x is trusted by more than 8000 organizations including 31 of 100 largest institutional investors in the US, 15 of the top 25 accounting firms, 8 of the top 100 private foundations, 26 of the top 100 university endowments, and 7 of the top 40 health systems.
K1x is the originator of the Digital K-1 TM, a key enabler of the Paperless Processing Initiative from the IRS. K1x is SOC-2 certified and a member of NATIONAL ASSOCIATION OF COMPUTERIZED TAX PROCESSORS.
Learn more about how you can streamline, standardize, and simplify your K-1 process. Let's start a conversation today to see if automation is right for your organization.
Even better, take the K-1 Test Drive! We will automatically process 10 of your K-1s in front of you so you can see the drag-drop-extract in action.