Blog
Tax Exempt Filing Software for Nonprofits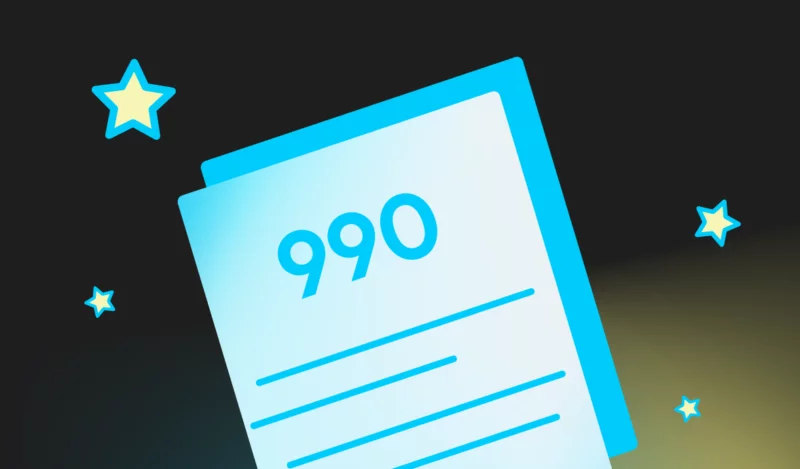 BY Scott Turner
November 20
Tax exempt filing and reporting is a big challenge for nonprofits
Whether you are an accounting firm with multiple tax exempt clients or a nonprofit like a private foundation, healthcare system, or higher education institution, correctly processing and filing 990s is fraught with danger and complexity. IRS Form 990 is central to complying with complex tax and reporting. It is also a public-facing document, and thus a public relations document for nonprofits. Tax exempt filing solutions often fail to account for the nuances of the nonprofit industry. C-TRAC is tax exempt filing software for nonprofits and for the accounting firms who serve them. It streamlines tax exempt filing from data collection to form preparation to project management, and e-filing.
C-TRAC is THE standard tax exempt filing software
Tax transformation-minded CPAs developed C-TRAC to address the common pitfalls of nonprofit compliance. With busy tax compliance professionals in mind, C-TRAC replaced burdensome questionnaires and tedious, manual work with the most intuitive IRS-approved software that streamlines information gathering. The result is tax exempt filing software that automates compliance and direct e-filing 990 forms. Thanks to it tax transformation reputation, clients are requesting C-TRAC by name from their accounting firms—a differentiator when selecting firms. 
Benefits of tax exempt filing software
Consider a composite accounting firm with 5 accounting team members serving 100 client entities.
C-TRAC tax exempt filing and reporting benefits include:
Generating

$144K

in labor savings, system and risk avoidance and growth
opportunities each year by eliminating

1,278

person hours of manual tasks annually
Improving margins by

5.9

to as much as

14.7

percentage points
Achieving

$459K

in economic benefits over three years
All this drives a

311%

return on investment (ROI), achieving break-even in

4 months
Tax exempt filing software features
C-TRAC performs tax-exempt filing and reporting in an integrated, all-in-one platform. Features include:
Simplified data collection and tax form preparation with intuitive workflows
IRS e-filing platform for 990, 990-PF, 9990-EZ, 990-T, 4720, 8868 and 13 mandated state e-filing jurisdictions
Support for all 42 state taxing jurisdictions including corporate, exempt, and attorney general forms and their extensions in a single platform
Enterprise-wide Master Compensation Reporting helps easily manage board of directors and key employee reporting across multiple entities
Conflicts of Interest module manages board questionnaires
1-click integration with K-1 Analyzer helps automate Federal and State UBI reporting
Watch C-TRAC in action. Click image to view 2 minute video.
Reviews for C-TRAC Tax Exempt Filing Software 
Here are recent C-TRAC reviews from accounting firms, hospital and healthcare systems, and universities.
C-TRAC has proven to be one of the smartest purchases our department has made.  It has allowed us to gain efficiencies, reduce costs, and truly automate the compilation of the 990 & 990-T.  We now have a single, comprehensive tool to manage information flowing into the returns and to prepare and file all necessary forms and schedules.
UNIVERSITY
Before we had K1x, we relied on huge spreadsheets to prepare our tax-exempt returns. We needed to find a way to make tax prep more efficient on our exempt side. Now it's easy to set up new entities, gather and store information, prepare returns, and manage the entire tax-exempt return preparation process. Everybody on our team enjoys the K1x solution. I don't know how people track all their investments without K1x. It's made our whole process so much more efficient and it's great that K1x has exempt experts on staff.
HEALTHCARE
If you are a sophisticated exempt like a hospital or university, K1x is the best tool. I can see my changes right away in my PDFs. We spend more time doing data analysis instead of data entry. This definitely saves weeks of time every month.
HEALTHCARE
There is no other tech out there like C-TRAC.
ACCOUNTING FIRM